Saying I do with an ale or two.
Here's a wedding venue with a difference – just the thing for beer lovers and micropub fans. How about getting married in a micropub?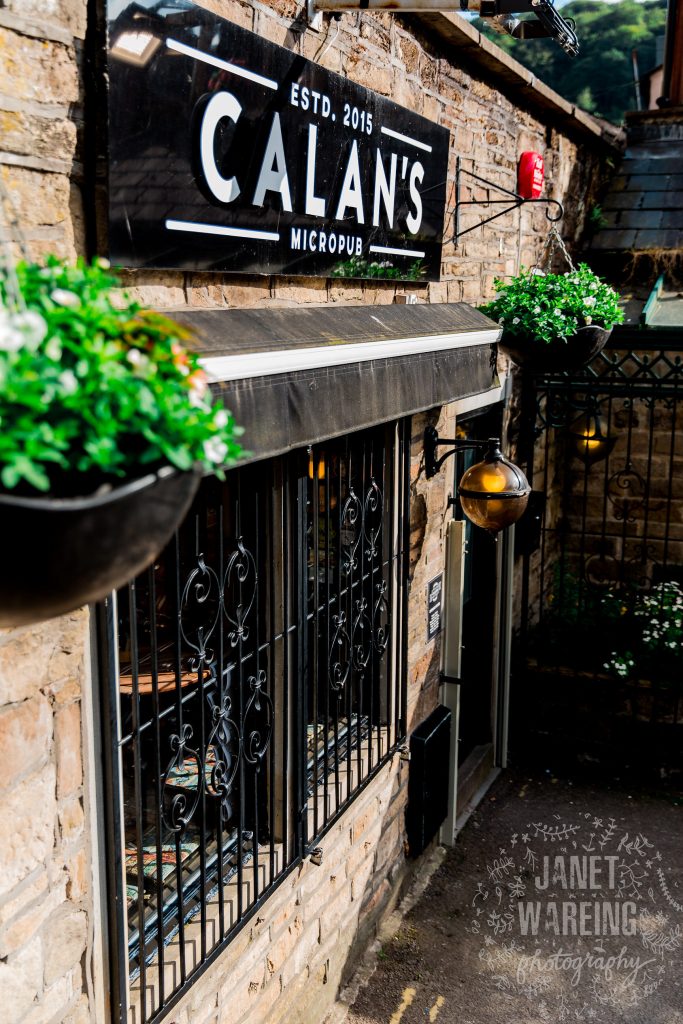 Calan's at Hebden Bridge is the only micropub in the country we're aware of that is officially licenced to conduct civil marriage and partnership ceremonies. You know we love our quirky micropub stories, so we caught up with Damian and Nadine, the current owners to get the lowdown.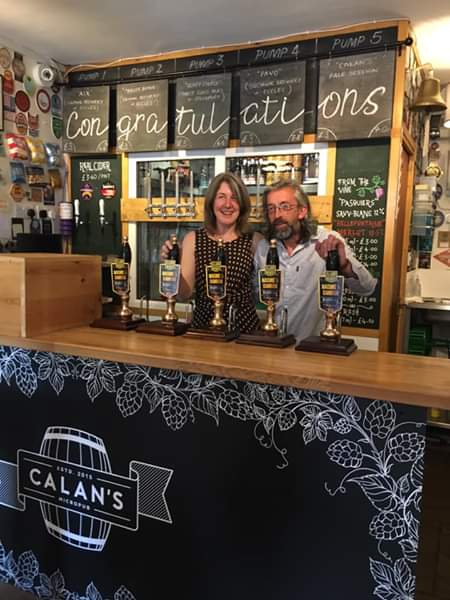 Calan's, Calderdales's first Micropub, was first opened in April 2015 by Alan Binns and Alyson Littlefayre. With five real ales on hand pump, a snug bar and a lovely sunny courtyard it's become a very popular spot for the discerning drinker in Hebden Bridge. Damian and Nadine were both regular visitors of Calan's although initially unknown to each other. Now we all know and love the random characters we meet and chat to in micropubs, but it would seem this chance encounter would lead to a lot more. Damian and Nadine became partners and continued to frequent Calan's. So according to Damian, "when the opportunity came about to take the business on, it seemed a natural decision to do so."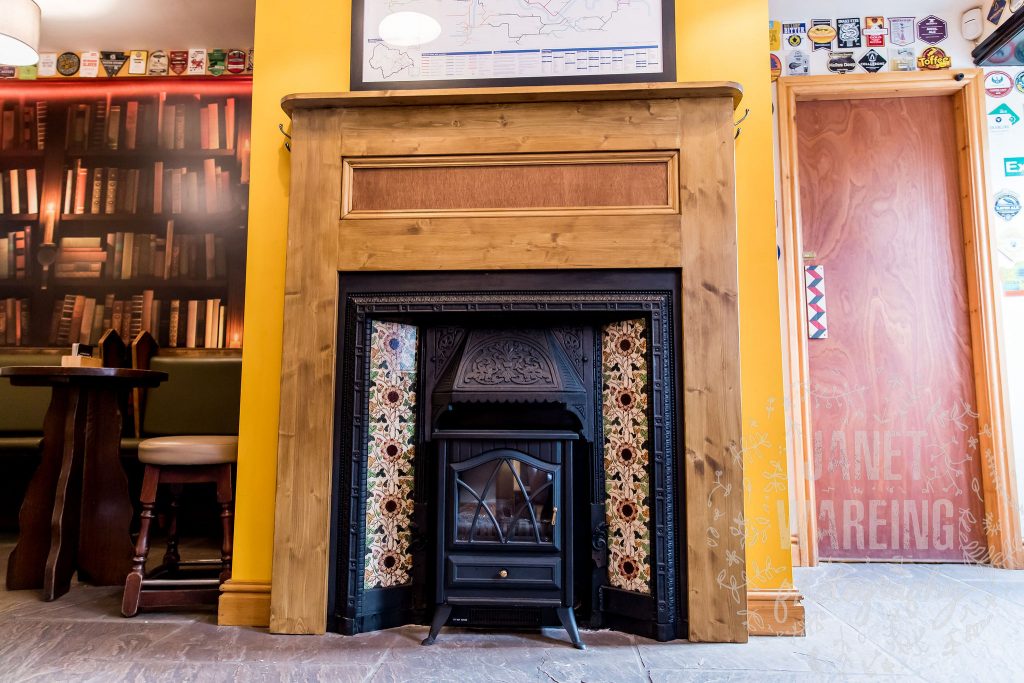 A year or so after taking over Calan's the conversation turned towards marriage and discussions around options for a wedding. "A couple we knew had "eloped" to Gretna Green recently and we were looking for somewhere that wasn't too formal, too big or too expensive. We realised that we were already in the venue we wanted to use and that it could be a lovely small, informal place for others to use also." Damian explained. So they set about getting the wheels in motion to get Calan's licenced by the authorities. After the inevitable red tape to get the licence, fire & safety inspections, electrical surveys and a number of meetings with the local council, Calan's was eventually given the go-ahead and granted a licence.
The happy couple were married there by the local Registrar in July 2019, with around 20 nearest and dearest in the pub ceremony, followed by a party in the pub and the courtyard outside, with over 100 people joining in the celebration. In keeping with the proper micropub tradition of keeping it local, they used local traders to provide food for the party, local florists for the flowers and had live music. A good friend of theirs that has a photography business was also on hand to capture the special moment.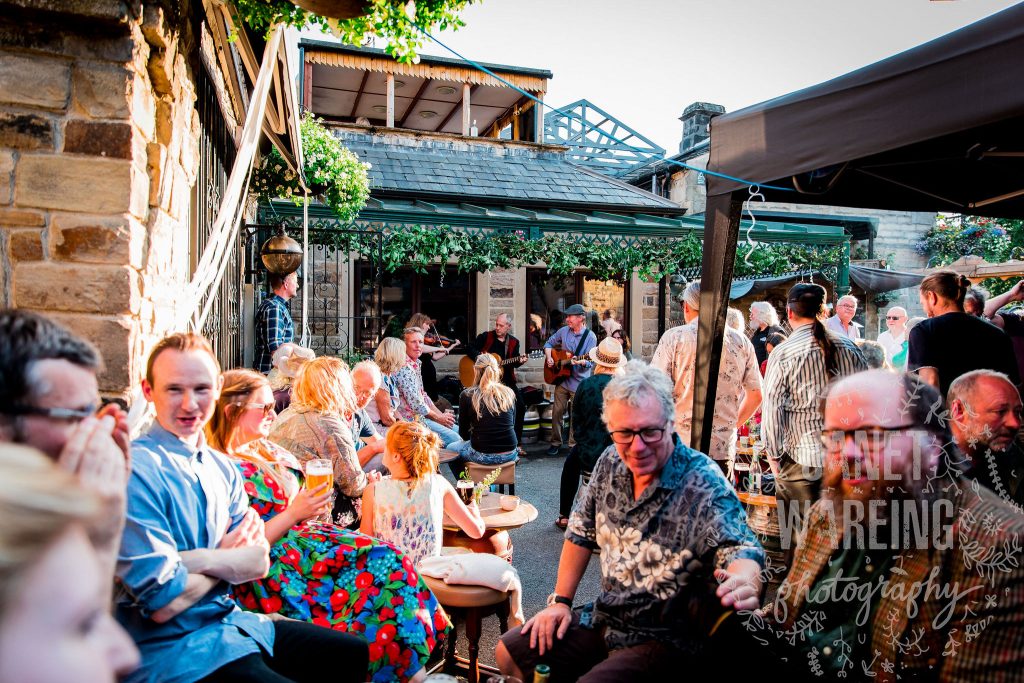 With a few enquiries for this coming spring and summer Calan's is hoping to help a few more couples and micropub lovers tie the knot in their sunny courtyard. With contacts with a variety of local, independent businesses Calan's can help to craft the perfect ceremony.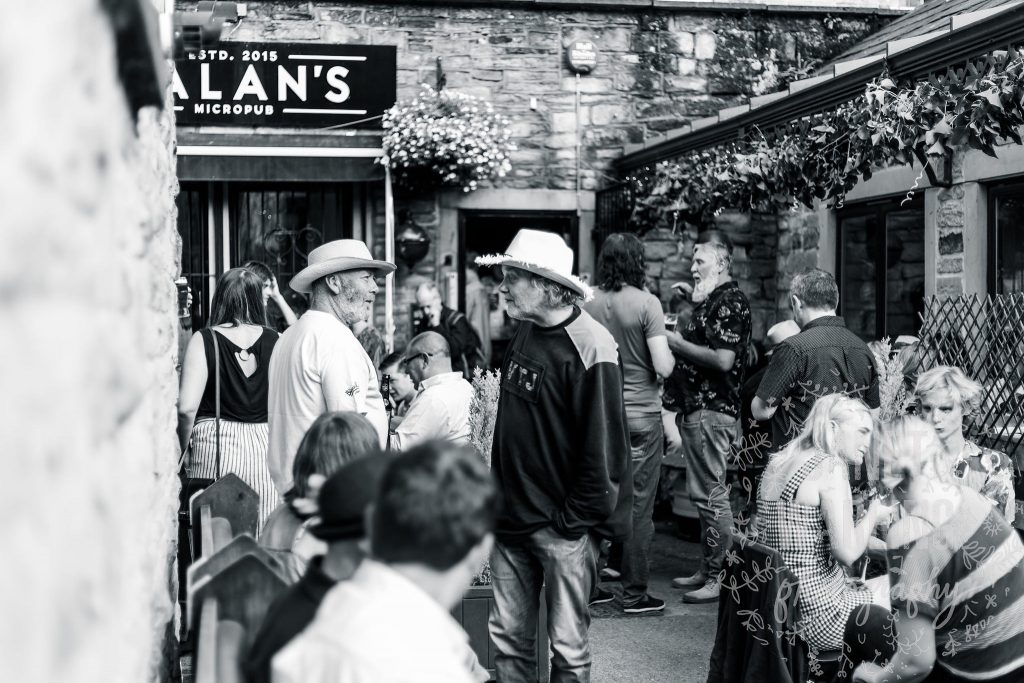 "Using Calan's as a wedding ceremony venue opens up a unique space for people to use for their ceremony, particularly small groups, or even just the couple themselves, as myself and Nadine can be the witnesses if required." – Damian