Go and name a micropub!
A new micropub currently in the process of being set up in Liverpool is running a competition for the public to come up with a name for their pub.

Run by a local group of like minded beer lovers, Love Beer Hate Fascism, they have been struggling to come up with a name for their micropub and decided to open it up to the public. It will form part of their first round of crowdfunding required to open. 2000 tickets will be sold at a price of £1 per ticket with the proceeds going to the initial legal and planning costs.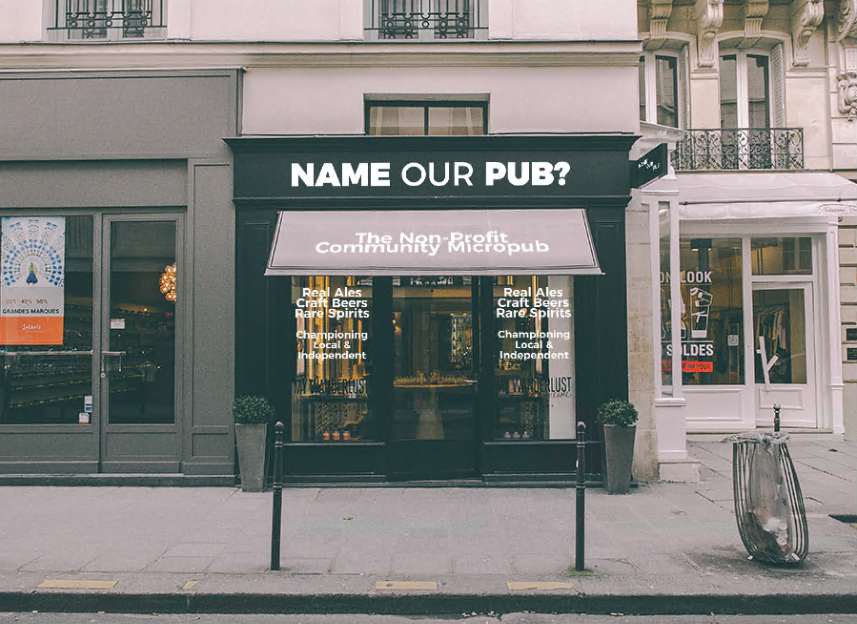 The pub will be serving craft beers and cask real ale, stocked from independent producers along with a selection of curated spirits and wines and possibly some unusual soft drinks. The owners of the pub has decided to run it as a social enterprise with all profits going to charities in the local area that deals with poverty and the effects of poverty.  Being set up as a social enterprise means there are legal constraints on how they can use their profits and not just stuffing it in their back pockets. We are great fans of micropubs who really integrate with the community and this is the perfect example of that.
Pubby McPubface?
We reckon giving the public a chance to participate in naming the pub whilst using crowdfunding methods for raising some much needed funding is a great idea. More and more startups are now taking to crowdfunding to get the funding required for starting a micropub.
For now though, we wish Love Beer Hate Fascism group the best of luck. We will be massively disappointed if the winner isn't Pubby McPubface. 
Head on over to https://www.nameourpub.co.uk/ for more information or to nominate a pub name.